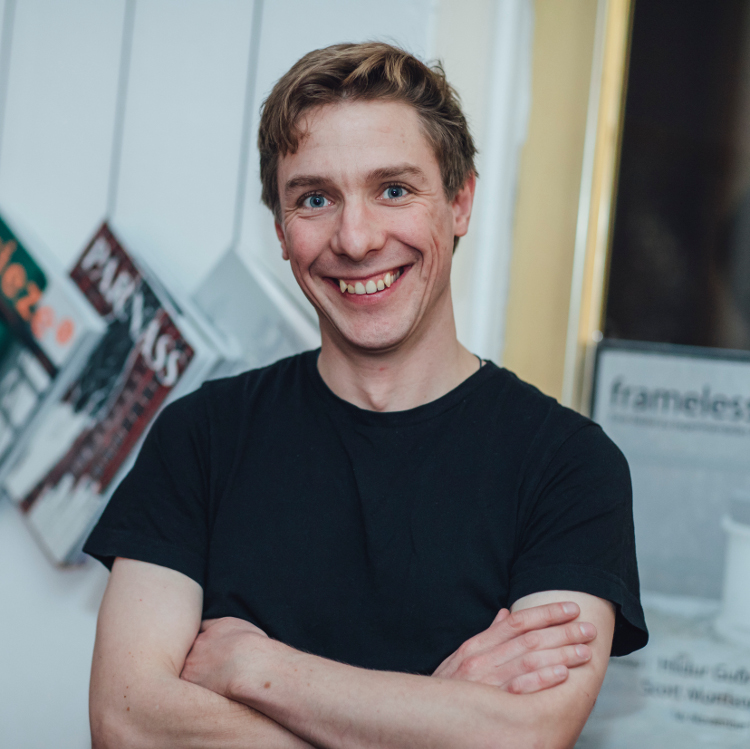 DIRECTING
2017 | Ursula by Howard Brenton | University of Birmingham
2017 | The 25th Annual Puttnam County Spelling Bee | Stanwix Theatre
2016 |  Phone Home devised by the company | Shoreditch Town Hall
2015 | Homeland by Michael O'Hara | Slade Rooms, Wolverhampton
2014 | Silent Planet by Eve Leigh | Finborough Theatre
2014 | Birmingham From Above by Rochi Rampal | The Young REP at Birmingham REP
2014 | The Engineers' Lunch by Tom Mansfield & company | The Young REP at Birmingham REP
2014 | The Tempest by William Shakespeare | Old REP Theatre, Birmingham
2014 | Enough by Eve Leigh | The Young REP at Birmingham REP
2014 | The Caucasian Chalk Circle by Bertolt Brecht | The Young REP at Birmingham REP
2014 | Julius Caesar by William Shakespeare | The Young REP at Birmingham REP
2014 | I'm A Schoolkid, Get Me Out Of Here (devised) | Shenley Academy Young REP
2014 | Attempts On Her Life by Martin Crimp | Birmingham Ormiston Academy
2013 | Kindertransport by Diane Samuels | University of Birmingham
2013 | Dinosaur by Dawn King | Miniaturists at The Arcola
2013 | Inside You by Gabriel Bissett-Smith | XY at The Pleasance, Edinburgh
2013 | Wall by Eve Leigh | Oscar Mike / Festival of the North-East at Roman Vindolanda
2013 | The Situation Room by Oscar Mike| Shoreditch Town Hall
2012 | Never Said | XY at Theatre503
2012 | Little Eyolf by Henrik Ibsen | University of Birmingham
2012 | The Situation Room | Oscar Mike, touring to Hull Truck, Shoreditch Town Hall, Theatre in the Mill, The Lowry, Stockton ARC
2012 | Spring Awakening | Stanwix Theatre, University of Cumbria
2012 | True Colours devised by Oscar Mike | Manchester Histories Festival / Northern Stage at St Stephen's
2011 | Intimacy: Stories from the Museum of Broken Relationships (devised) | Upstart / Tristan Bates Theatre
2011 | The Falling Sickness by J.C. Marshall | Upstart / Theatre in the Mill
2011 | 21 Writers - a collection of 21 short plays | West Yorkshire Playhouse
2011 | Too Fast by Douglas Maxwell | NT Connections / West Yorkshire Playhouse
2010 | This City by Lorna Poustie and Oscar Mike | West Yorkshire Playhouse at Light Night Leeds
2009 | Oh Well Never Mind Bye by Steven Lally| Upstart at the Union Theatre
2008 | Water Sculptures by Dawn King | Theatre503, Union Theatre & English Theatre of Bruges
2006 | Chickpea Sickday Picasso Sabotage by Dawn King | Union Theatre
2005 | Meat by Ethan Lipton | Smirnoff Underbelly
2004 | Special by Jack Thorne | Etcetera
Assistant Directing
2013 | Dido and Aeneas / La Voix Humaine | Directed by Aletta Collins | Opera North
2012 | Cautionary Tales | Directed by Pia Furtado | Opera North
2011 | Yerma | Directed by Róisín McBrinn | West Yorkshire Playhouse
2010 |  A Christmas Carol | Directed by Nikolai Foster | West Yorkshire Playhouse
2010 | As You Like It | Directed by Ian Brown | West Yorkshire Playhouse
2009 | L'occasione fa il ladro | Directed by Daniele Guerra | Royal Academy Opera
Training and Education
2009-2011 | MFA Theatre Directing | Birkbeck, University of London | Merit
1999-2002 | BA (Hons) Drama and Theatre Arts | University of Birmingham | 1st Class
Other Theatre Experience
Artistic Director of Upstart Theatre since 2004
I lead the artistic and executive activity of the company, including writing strategic plans, budgets, funding applications and a successful application for charitable status.
I have directed premieres of several new plays including: Oh Well Never Mind Bye by Steven Lally (Union Theatre); Water Sculptures by Dawn King (Theatre503, English Theatre of Bruges); Gardening Leave by Joanna Pinto (Norden Farm Arts Centre and Union Theatre); The 22nd July Project (Oval House); Meat by Ethan Lipton (Smirnoff Underbelly); Special by Jack Thorne (Etcetera Theatre).
I recently spearheaded Upstart's involvement as associate producer on Microcosm by Matt Hartley, at Soho Theatre in May 2014.
I co-produced The Maddening Rain by Nicholas Pierpan, which toured to 59E59 Theaters in New York, Soho Theatre, Salisbury Playhouse, Hull Truck Theatre, Theatre in the Mill Bradford and the Bike Shed Theatre, Exeter in autumn 2011.
More details at www.upstart-theatre.co.uk.
Co-Director of Oscar Mike 2012-2015
Founding co-director of this new company dedicated to exploring the boundaries between theatre and game.
Productions include True Colours, a pervasive game for the Manchester Histories Festival which then played at Northern Stage at St Stephen's as part of the Edinburgh Fringe; and The Situation Room, an immersive thriller exploring power and choice against the background of the Cold War, which played at Hull Truck, Shoreditch Town Hall, The Lowry, Theatre in the Mill and Stockton ARC in autumn 2012 before a run at Shoreditch Town Hall in 2013. 'This is immersive theatre at its very best' whatsonstage.com
More details at www.oscarmike.org.uk.
Regular Visiting Director at University of Cumbria, Carlisle. Productions include Spring Awakening, The Caucasian Chalk Circle, Guys and Dolls, A Little Night Music, Animal Farm.
Freelance Script Reader for Soho Theatre (2003-2005) and West Yorkshire Playhouse (2010 to present).
Extensive experience in running workshops for children, young people and adults. I have run workshops for:
Birmingham Repertory Theatre
West Yorkshire Playhouse
Salisbury Playhouse
Birkbeck, University of London
Reading Rep
Dramatic Dreams
Chiswick Holiday Courses
Stagecoach Theatre Arts
Other Skills
Full clean driving licence
Web design
Excellent Microsoft Office skills
Sound editing with QLab, Ableton Live and GarageBand
Video editing with Final Cut Pro
Conversational French, Italian and Spanish