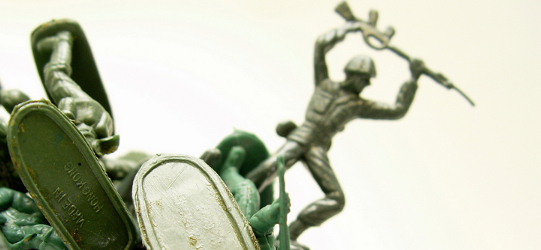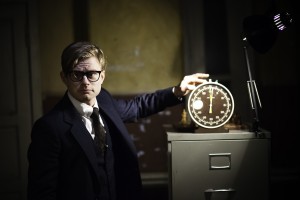 **** "This is immersive theatre at its very best…stirring, involving and highly original" whatsonstage.com [read full review]
Oscar Mike's latest interactive adventure transports you to the seat of power during a moment of global tension. Responding to real-time intelligence from a distant conflict zone you will have to make tough choices that risk lives. Watch the consequences of your actions played out as the story of a famous day evolves and a new chapter in world history is written.
Created and directed by James Blakey and Tom Mansfield with design by Hannah Sibai. Performed by Robert Macpherson and Simon Carroll-Jones. Sound design by Oliver Soames.
A BULB commission for Hull Truck Theatre and Greyscale, developed by The Lowry. Created in association with Shoreditch Town Hall and in collaboration with Upstart Theatre.
The Situation Room toured to Hull Truck Theatre, The Lowry, Stockton ARC, Northern Stage and Shoreditch Town Hall in autumn 2012. In 2013, The Situation Room returned to Shoreditch Town Hall for a critically-acclaimed three-week run.
Photos by Harrison Phair Photography