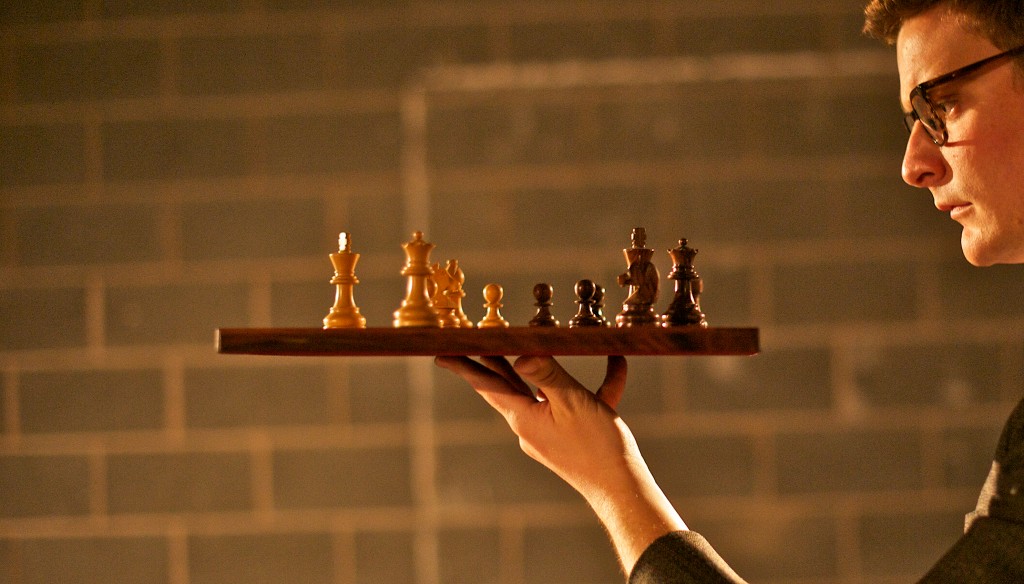 Remaking The Situation Room
March 29, 2013
The Situation Room, which I created with Oscar Mike last year, is coming back to Shoreditch Town Hall this April. While originally we rehearsed it with the full Oscar Mike creative team – of me, James Blakey and Hannah Sibai – I'm in charge of directing the revived, revamped version.
There's something strange – and surprisingly scary – about coming back to a show you've worked on before. I'd have thought it would be simple. Last year's tour is close enough that the actors remember the staging (certainly better than I do) and, much more importantly, the  ideas behind the decisions that we made are still fresh in all of our minds. We remember what we did, we know why we did it, and we're all very excited about coming back to it. It should be straightforward, right?
But the joy of the situation is that we have the chance to play again. Because we've got a couple of weeks the process is more than straightforwardly revisiting what we did before. There's time to experiment with new ideas, some of which feel pretty strange but also very exciting.
It's a bit weird directing without James and Hannah , but the good news is that we've got two new people in the rehearsal room. Shelby, our movement director, is full of energy and invention, while our stage manager Claire is making sure that everything runs smoothly and that we actually do what we came here to do. Claire also made cake for the first day of rehearsals, which already has pretty much vanished.
There's still a lot of Foursquare and faffing about (mostly from me) but I'm starting to get a sense of how this new, updated version of The Situation Room is going to look. It'll be more physical, more competitive, and hopefully also more balanced as we iron out some of the ambiguities in the way the game side works. It'll also be visually even better as our lighting designer Ivan has a chance to play with the basement space. I hadn't really realised how much I missed this show and it's brilliant to be working on it again. Hopefully this time we'll have an even better show – with even more possibilities for interaction, striking theatrical moments and multilinear storytelling. One of the things we always felt would be unusual about Oscar Mike is that our shows are never finished – we'll always be trying to develop them, exploring new ideas and strange new approaches. I can't wait to put this new version of The Situation Room in front of an audience.